Insurance broker in Cambridge
Are you Looking for a trusted insurance broker in Cambridge? Then, you have come to the right place. Our team at Canadian LIC will be more than happy to help you with your insurance requirements. We offer an extensive range of policies to both family market and business customers in and around Cambridge, Ontario. While doing that, we also see to it that you get affordable premiums. That what makes us one of the trusted Cambridge insurance brokers.
We are here to help you make the best decisions. Our goal is to provide excellent service and offer competitive insurance quotes so we can be your one-stop-shop for all things life!
Protect your family from a financial crisis
That is exactly what an insurance policy does. It acts as a safety net when you are going through a financial crunch and facing difficulty in making ends meet. An insurance policy can ensure that your bills and mortgage are paid on time, and you don't have to pay any penalty amount. Your credit score will also be protected by disability insurance & loan protection insurance.
Another aspect that you should know about insurance policies is, some policies have a cash component as well (eg: whole life insurance). You can use these policies as a savings vehicle to save for the future. And if you have a money-back RYDER in the policy, then you will get a part or full premium back when the coverage period is completed. You can always renew your policy as well.
Critical illness insurance covers you from any long-term or serious illnesses such as kidney failure, stroke, cancer etc., where the medical bill would be huge. Canadian LIC provides a critical illness policy as well can provide as rider that covers the policy owner from any exorbitant treatment expenses. In today's rising costs of healthcare, critical illness insurance cover is a necessity. The lump-sum amount can take care of not just the hospitalization expenses, but also trips to and from the hospital, doctors' visits' etc.
Learn More about Critical Illness Insurance
This is a type of insurance plan that provides the insured with an income in the event they are prevented from working and earning due to their disability. Life is unpredictable and should something bad happen to you, and you are the only earner in the family, it can cause a lot of strain for your dear. With the help of a disability insurance policy, you can rest assured; you and your loved ones financial needs are taken care of. Get in touch with Canadian LIC for more information on disability insurance.
Learn More about Disability Insurance
The foundation of any solid financial planning is insurance, and you cannot go wrong with the simplest form of life insurance which is a term life insurance plan. This insurance plan offers a lump-sum amount paid as a death benefit. A whole life insurance plan on the other hand does not just offer a death benefit but also acts as a savings benefit.
Learn More about Term Life Insurance
If you are unable to meet the obligations of your mortgage due to a disability or loss of a job, mortgage insurance lowers the risk of your property getting foreclosed. Mortgage insurance makes the dream of owning a home for many people possible as it acquires mortgages for them with smaller down payments.
Learn More about Mortgage Insurance
It may seem ludicrous to think about a life insurance plan that is worth a million dollars, but it is not reasonable. If an income-earning member of the family were to expire suddenly, you might realize that a million dollars are close to what they might need to survive, considering their living expenses, any debts the family have, tuition etc. These insurance plans can be bought for as low as $60* up to $200* a month.
Learn More about Million dollar policy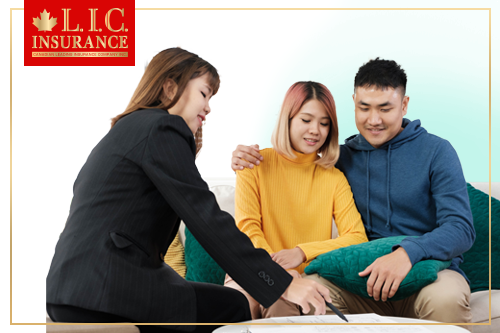 Loan protection insurance covers the insured debt payment on certain covered loans if they are not able to meet their principle + interest payment obligations due to unemployment, critical illness, disability, or any other event that is covered in the policy. The experts at Canadian LIC can help determine the right loan protection insurance plans to suit your needs.
Learn More about Loan Protection Insurance
Are you looking for an insurance plan that can help maximize your wealth but still provide insurance protection? Then, you cannot go wrong with universal life insurance. It is a policy that can protect your estate, including providing for your retirement. Additionally, this insurance plan is flexible giving you the option to choose your payments and investment schedule. Get in touch with us for free quote.
Learn More about Universal Life Insurance
Money-back life insurance is not just your standard insurance policy, think of it more like an investment. With this insurance plan, you are guaranteed a return on your investment. Ensure the future of your loved ones is taken care of along with an option to earn back with a money-back life insurance plan.
Learn More about Money-back Life Insurance
Super visa insurance ensures the medical needs of your parents or grandparents are taken care of in the event they suffer from an accident or any medical emergency. The plan covers the applicant's healthcare, hospitalization fees, and repatriation. Ensure your parents or grandparents enjoy their stay in Canada without having to stress about any medical financial implications.
Learn More about Super Visa Insurance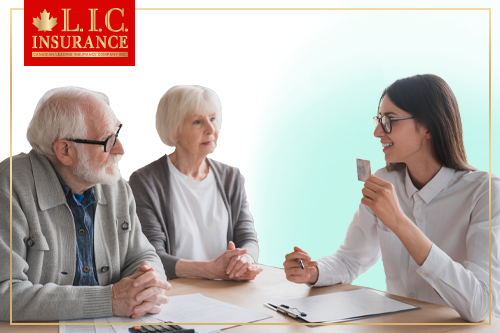 And for our Business clients, we offer:
Key-person insurance ensures your business recovers from the loss or disability of an individual who is invaluable to your company. One of the significant benefits of key-person insurance is, the benefits you receive from the plan can be used to recruit, and train the replacement. At Canadian LIC, we can customize a package to ensure you have the funds to keep your business functioning properly.
Learn More about Buy-sell Agreement
The employees of an organization are crucial and the most valued asset to the success and growth of a business. At Canadian LIC, our group health insurance policies are straightforward, competitively priced, and designed to offer health coverage for employees working in all types of businesses ranging from multi-national corporations to small and medium-sized businesses.
Learn More about Group Insurance
A buy-sell agreement ensures your business is safeguarded from the potential damage of losing a partner. This agreement not only covers the operations of your business but also the terms of ownership. Get in touch with the professionals at Canadian LIC today if you require expert help with your buy-sell agreement.
Learn More about Buy-sell Agreement
Estate planning is hard and stressful. At Canadian LIC, we can maximize the value of your estate, consolidate your assets and reduce the tax burden on your estate. Schedule an appointment with our experienced team today for help in drafting your estate planning policy.
If you have found the one that you are looking for, then call us and share your requirements with us. We can advise the type of policy that would be ideal for your needs.
Learn More about Estate Planning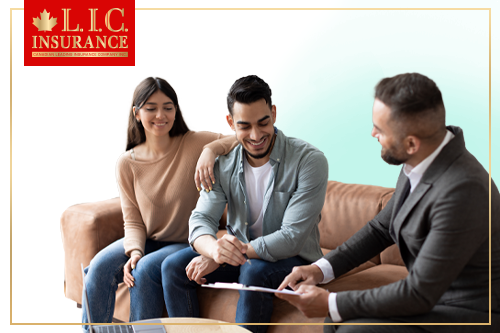 Investment opportunities
You can reach our team for investment programmes as well. There are three options you can choose from:
Registered Retirement Savings Plan is an ideal option for customers who want to open an account and use it as a savings vehicle for their golden years. It is also great for anyone whos working part-time or if their company doesn't have a pension policy. They can use the funds for anything after their retirement. However, if there's an emergency, they can withdraw the amount at any time they want.
Learn More about Registered Retirement Savings Plan (RRSP)
Registered Education Savings Plan can be opened by parents who want to start saving for their child's higher education. The best part of this type of account is, anyone can contribute towards the account, and the Canadian Government will also Deposit Grant in. For more details, give us a call.
Learn More about Registered Education Savings Plan (RESP)
Tax-free savings accounts or TFSA allows you to set aside some amount of money in eligible investments. The savings that you earn through interests, dividends and capital gains are completely tax-free. You can withdraw these savings at any time. For more details, get in touch.
Learn More about Tax-Free Savings Account (TFSA)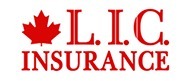 Get the best Insurance Quote from Canadian L.I.C
Call us on 1 844-542-4678 and book an appointment to compare quotes.
Why should you hire an insurance brokerage?
Insurance brokers are ideal for individuals whose insurance needs are complicated—for example, a landlord or a small business owner who requires several insurance policies.
Expert advice:
When you're hiring a professional insurance broker, you're hiring someone who has a valid license and has the knowledge and expertise on the subject to provide reliable and unbiased advice according to your financial needs. They can make impartial recommendations and help you choose the right policy. You can contact our team at Canadian LIC, for us, putting your interests always come first.

Here at Canadian LIC, our insurance brokers in Cambridge have the expertise and knowledge to meet all your specific insurance needs. Please do not hesitate to contact our team for further information.

Knowledge:
As professional insurance brokers are always up-to-date with the latest trends of the market, they can evaluate risk and help you in choosing ideal insurance policies that can protect your interests. They can also help you with applicable discounts on policies as well. This is to ensure that you purchase the scheme at a fair price.
Choice:
Over time, reputable insurance brokers build up a large network of insurers, including top-rated ones. They can also provide you with policies from insurance companies that do not sell directly to the public. In turn, your options for coverage will significantly increase when you work with a broker. Additionally, they can help you obtain different quotes, compare prices, and choose the right policy that meets your requirements.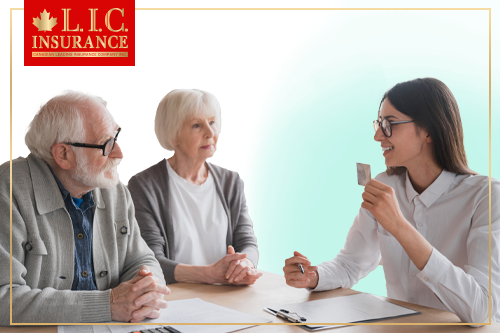 Trust and security:
You can have complete peace of mind that you will get the recommended coverage is right for your specific needs. Expert insurance brokers can identify potential threats and see to it that you have adequate coverage. Their advice is independent of any particular insurance company and is in your best interests.
Advocacy and influence:
If you ever face any legal dispute with the insurance company, your insurance brokers can help you deal with the insurance company. For claims, they can oversee the entire process to make sure that you receive prompt payment without any hassles and help you get back to your life. In addition to this, their knowledge and contacts may also help you resolve a disputed claim.
If you are planning to purchase a permanent life insurance policy, it is best you consult a financial advisor. For further information, please do not hesitate to get in touch with the trusted insurance broker in Cambridge, Canadian LIC.
FAQs
A: There is a general notion that hiring an insurance broker is costly as they act as a middleman and work for a fee. However, you should know that they do not charge their clients. Instead, insurance brokers get their payment from the insurance company they broker a deal for. This makes them more flexible when it comes to negotiations, and they can find out the insurance products for your needs.
A: Here's a list of questions:
If they can review and analyze your existing coverage.
The kind of premium rate can you get?
Advice on the type of insurance would be better based on your financial requirements